Features
Ease of browsing
Normal Desktop site
Difficult to navigate on mobile devices
Hard to read and needs zooming
Slow loading of content
Difficult to find information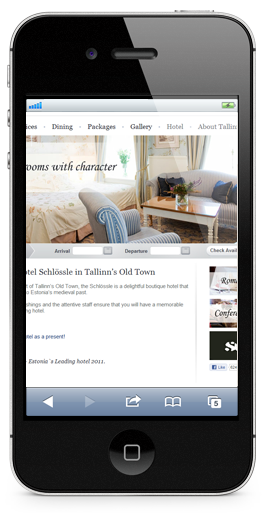 Attractive pictures and easy to read content create positive emotions for decision making, enhancing customers' purchase experience!
Smart site
Quick page load
Optimized to fit any screen
Friendly interface and easy to use
Instant CALL button function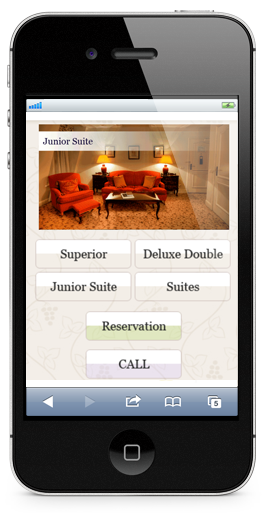 Tracking your mobile traffic
Your customers can quickly and easily browse through the SRS powered mobile website by clicking on category buttons
Well-organized and easy to navigate SRS platform
Clear descriptions and beautiful photos to allow your customers to explore your offering
Click to Call is specially designed to have quick contact to specific departments
All buttons can be analysed end of month in order to better understand customer preferences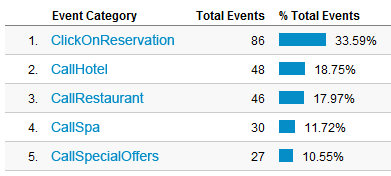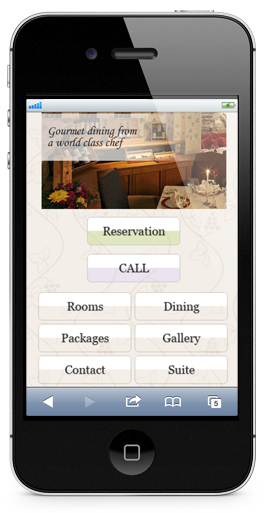 Access to your business info made easy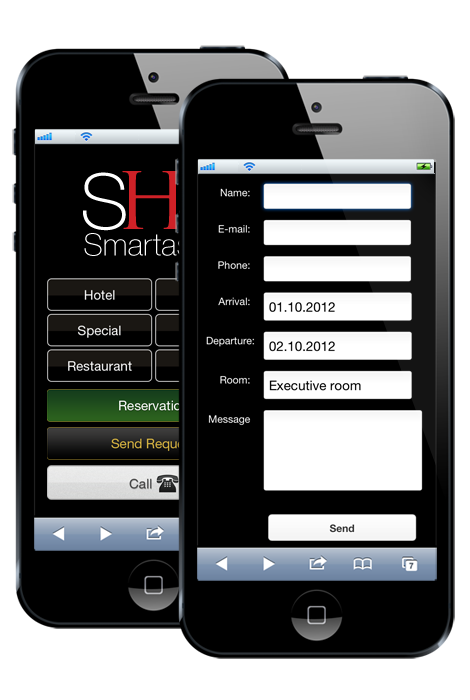 Location! Sales materials! Contacts! Opening times!
Allow your customers to seemlessly send requests while on the move by using their Smartphones
Compact version of your website which is accessible by smartphones and tablets
Smartsite opens automatically if websiteis accessed from mobile devices
Smartsite works parallelly with your full website
The build-up is simple, logical and easy to navigate with your thumb
Allows to present the most important and relevant information about your hotel for your customers
Perfect marketing tool to promote your offering, special offers, contacts and location by using QR code
Analysis of clicks to understand clients' emotional behavior
Enhanced booking experience for Smartphone users
Incorporation of QR code – the endless marketing tool!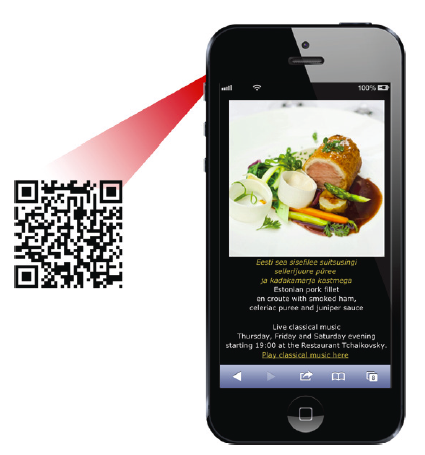 QR code as marketing tool!
QR code link to read special offers
Directing your clients with QR code to special campaign sites
QR code multimedia possibilities – videos, pictures, games
Get started with Smartastic!
In order to make you a free screen shot of your mobile webpage, all we need to get started from you is:
Your current website information
Good quality pictures chosen by you
logo in vector graphics, fonts and color book